SIPMM offers specialised qualifications programmes and progression pathways at 3 professional levels: the Leadership Level, Managerial Level, and the Foundation Level. The leadership level qualification is recognised by leading business institutes and universities as the articulation pathway that enables learners to progress to an MBA degree programme.
SIPMM specialised qualifications programmes are developed by industry experts to provide Logistics, Procurement, and Supply Chain professionals with the industry knowledge, skills and competencies they need to succeed in today's modern organisations. These programmes are designed to incorporate a blended learning mode, where learners will have the opportunity to attend both classes in person as well as virtually. Learners will also be able to undertake online learning through interactive videos and exercises, and attain additional Certificate of Competency, as well as Accredited Designation Award.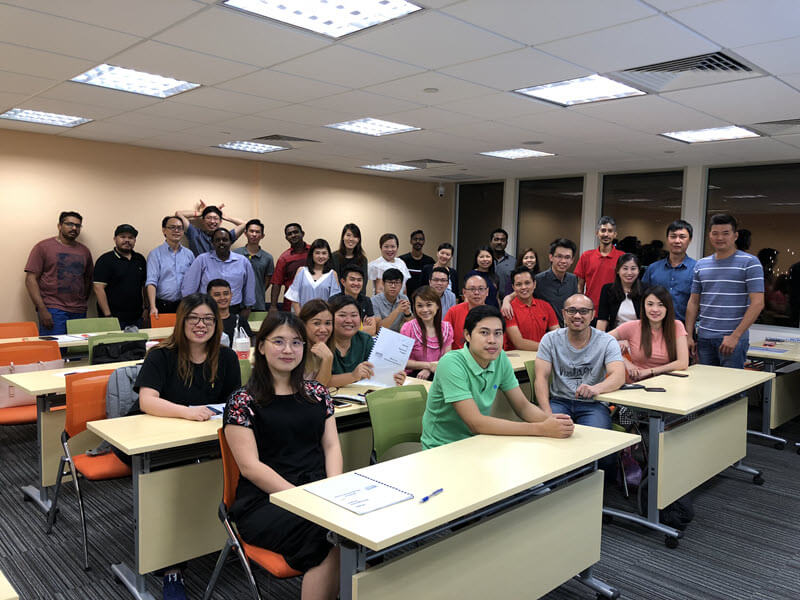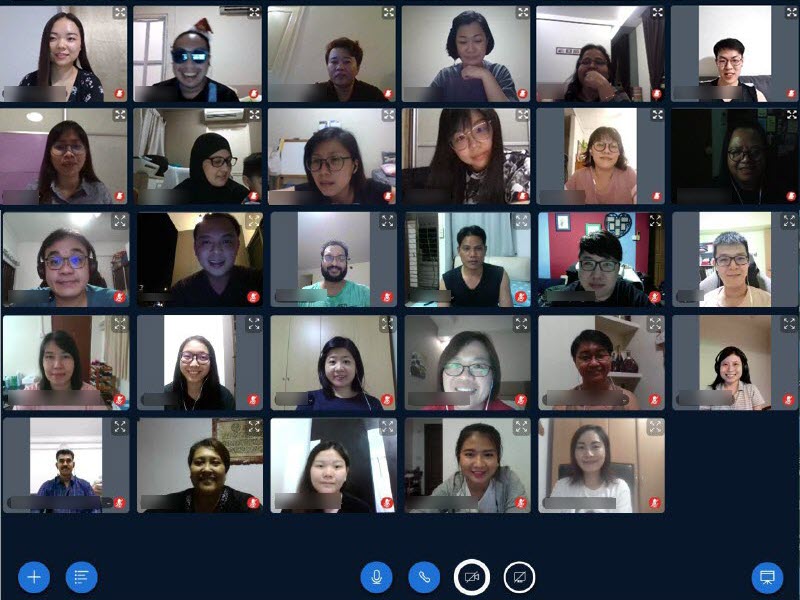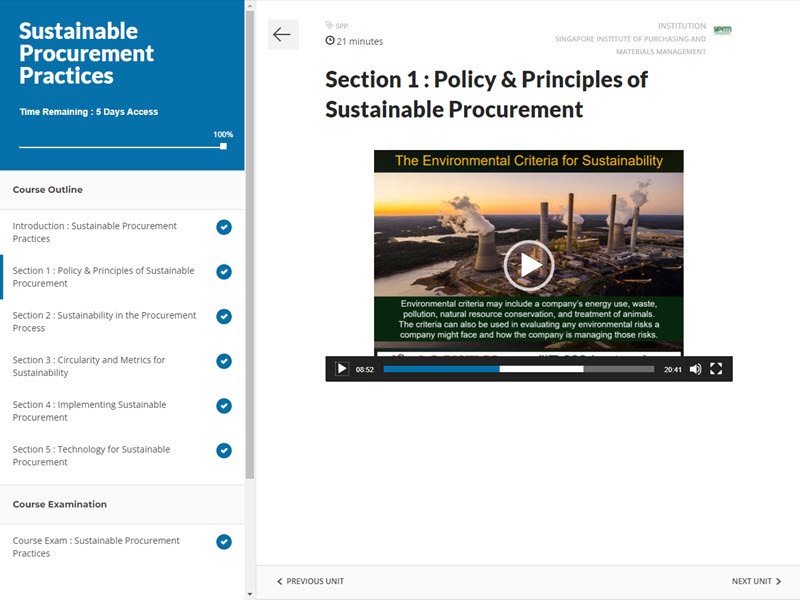 Career Development for Logistics, Procurement and Supply Chain Professionals
Understanding the relationship between Logistics, Procurement and Supply Chain Management
The organogram is useful to chart the career development path for logistics, procurement and supply chain professionals employed in various industries and has been used to design and develop the specialised professional courses at SIPMM.
Logistics, Procurement & Supply Chain Management Specialisations
Course Title
Duration
Fees
Classes
Commencement
Graduate Diploma in Logistics and Supply Chain Management

Graduate Diploma in Procurement and Supply Chain Management


6-month
Part-time course
Member Rate:
S$6,280.00

Public Rate:
S$6,680.00
Weekday Evening
7pm to 10pm
1 or 2 times per week
January
April
July
October
Professional Certificate in Supply Chain Strategy

Professional Certificate in Logistics Strategy

Professional Certificate in Procurement Strategy


3-month
Part-time course
Member Rate:
S$3,940.00

Public Rate:
S$4,290.00
Weekday Evening
7pm to 10pm
Once a week
January/February
April
July
October
Diploma in Logistics and Supply Management

Diploma in Procurement and Supply Management


6-month
Part-time course
Member Rate:
S$4,180.00

Public Rate:
S$4,580.00
Weekday Evening
7pm to 10pm
1 or 2 times per week
March
June
September
December
Specialist Diploma in Digital Supply Chain*

Specialist Diploma in Public Procurement

Specialist Diploma in Digital Logistics

Specialist Diploma in Digital Procurement


6-month
Part-time course
Member Rate:
S$5,090.00 / *S$5,490.00

Public Rate:
S$5,490.00 / *S$5,890.00
Weekday Evening
7pm to 10pm
1 or 2 times per week
March/April
June/July
September
December
Professional Certificate in Logistics Management

Professional Certificate in Warehouse Management

Professional Certificate in Purchasing Management


3-month
Part-time course
Member Rate:
S$3,040.00

Public Rate:
S$3,390.00
Weekday Evening
7pm to 10pm
Once a week
March/April
June/July
September
December
Executive Certificate in Supply Chain Management

Executive Certificate in Supply Chain Relationship

Executive Certificate in Lean Six Sigma

Executive Certificate in Managing Dangerous Goods

Executive Certificate in Cold Chain Management

Executive Certificate in Warehouse Management

Executive Certificate in Warehouse System

Executive Certificate in Logistics Management

Executive Certificate in Freight Management

Executive Certificate in International Trade Management

Executive Certificate in Inventory Management

Executive Certificate in Purchasing Management

Executive Certificate in Cost-Price Management

Executive Certificate in Supplier Management

Executive Certificate in Contract Negotiation


1.5-month
Part-time course
Member Rate:
S$1,830.00

Public Rate:
S$2,180.00
Weekday Evening
7pm to 10pm
Once a week
January
April
July
October
Integrated Logistics Management

Transportation for Integrated Logistics

Logistics and International Trade

Effective Purchasing Practices

Supplier Sourcing and Evaluation

Cost Price Analysis Techniques

Effective Supply Chain Practices

Supply Chain Relationship Management

Effective Warehouse Practices

Warehouse System and Documentation


45-day access
Member Rate:
S$385.00

Public Rate:
S$495.00
100% online,
no class
Self-paced learning,
Own time & schedule
Managing Logistics and Supply

Digital Logistics

Digital Procurement

Contract Negotiation Techniques

Sustainable Procurement Practices

Managing Procurement and Supply

Managing Public Procurement

Digital Warehousing

Digital Supply Chain

Digital Cold Chain

Sustainable Supply Chains

Lean Six Sigma

Managing Dangerous Goods


45-day access
Member Rate:
S$485.00

Public Rate:
S$595.00
100% online,
no class
Self-paced learning,
Own time & schedule
Leadership in Logistics Practices

Leadership in Procurement Practices

Leadership in Supply Chains


45-day access
Member Rate:
S$685.00

Public Rate:
S$795.00
100% online,
no class
Self-paced learning,
Own time & schedule
Please be advised that the enrolment dates are not shown and that the content is subject to changes. Please check with SIPMM for the confirmed schedule of all courses. Need Help? Contact Us at

[email protected]

or +65 6817 1717