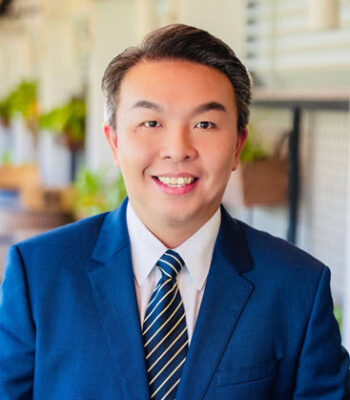 Christopher Ong
Senior Vice President & Managing Director
DHL Express (Singapore) Pte Ltd
Mr. Christopher Ong is currently the Managing Director of DHL Express Singapore, a position he has held since November 2018. Responsible for driving sustainable growth in this key market, Chris has been focused on delivering great service quality to loyal customers through a highly motivated workforce. In 2020 & 2021, DHL Express Singapore was also named as the #1 Singapore Best Workplace by the Great Place to Work Institute. This was a climb up from #6 in 2018 to the top position in a span of two years.
Chris joined DHL in 2006 and was responsible for Mergers and Acquisitions, Partnerships and Planning, First Choice (Six sigma) and GoGreen corporate programmes for Asia-Pacific. In October 2011, he was appointed Country Manager of DHL Express Vietnam before he took on the role of Managing Director for Malaysia and Brunei in March 2014 where he managed over 1,200 employees and 27 facilities, including 7 international gateways, spread across East and West Malaysia and Brunei.
Chris has been spearheading strategies that led to improved delivery experiences for both merchants and buyers, increasing customer loyalty as well as targeting SMEs. He is a member of the Future Economic Council, Advanced Manufacturing and Trade Subcommittee and has been invited to share his views on a wide range of SME, eCommerce and business topics.
Prior to joining DHL, Chris worked for 10 years at Temasek Holdings, where he was involved in transactions in the Transport, Logistics, Telecom, Media, Technology, and Manufacturing sectors. Chris graduated Summa Cum Laude with a Bachelor of Science in Mechanical Engineering from Tufts University, US.