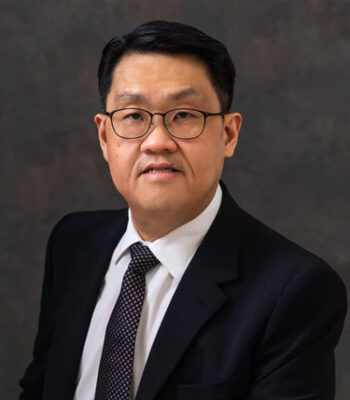 Bernard Lim
Chief Executive Officer & Executive Director
Tai Sin Electric Limited
Bernard Lim is the Chief Executive Officer and Executive Director of Tai Sin Electric Limited, a publicly listed company on the main board of the Singapore Exchange. It is a business group with more than 1,000 staff in 24 offices across 7 countries in the Southeast Asia region, namely Singapore, Malaysia, Vietnam, Brunei, Indonesia, Cambodia and Myanmar.
He oversees and is responsible for the general operations of the group and plays a key role in strategic planning, corporate & business development. He is a Strategic Management Professional with more than 25 years of experience in the electrical & electronic engineering (EEE) as well as testing, inspection & certification (TIC) industries. He is active in raising the Group's profile in the Southeast Asia Region through driving mergers & acquisitions (M&A), corporate as well as business development.
He is also an active member of the following trade association: Singapore Institute of Purchasing and Materials Management; Electrical & Electronic Standards Committee of the Singapore Standards Council, Electrical, Electronics & Allied Industries Group of the Singapore Manufacturing Federation.