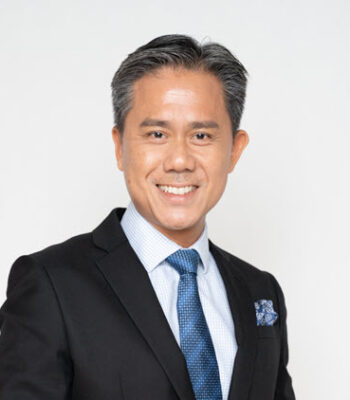 Andrew Sim
Executive Director
J&T Express Singapore Pte. Ltd.
Mr Andrew Sim is currently the Executive Director of J&T Express Singapore Pte Ltd. A proven industry leader, Andrew has more than 18 years' experience in Sales, Marketing, Logistics, Finance, Regulatory and Human Resources Management in Aviation and Logistics sectors. Excellent expertise in Corporate Strategy, Organisational Alignment and Corporate Governance.
Prior to taking on his role at J&T Express, Andrew was co-founder of SimplyPost Asia Pte Ltd. He was instrumental in growing the business from its establishment; building its operations and software development capabilities which were integral in ensuring a successful acquisition by J&T Express Group in July 2019. Andrew continued to scale J&T Express Singapore operations and revenue, building the team from less than 40 people to over 400 people from the peak of Covid-19 pandemic in 2020. A firm believer in creating value is through providing excellent service quality to customers, Andrew leads the team to develop quality system, SOPs, continuous training and technology to achieve this mission objective.