The Drone or the UAVs (Unmanned aerial Vehicles) industry is growing rapidly and they are set to change the Supply Chain Industry. This is an emerging delivery solution that has been gaining popularities for the past decade and is anticipated to have a drastic impact on several industries while changing some of the supply chain practices.
The application of drone technologies in existing business processes is allowing companies from several industries to create new business and operating models. Drone Delivery usage has been in operation in most developed countries worldwide. Each Drones has different features and capabilities which has been deployed to rescue missions, military forces, government agencies, fire departments, scientists, farmers, emergency services and many more.
Application of Drones for Supply Chain Delivery
In October 2016, Uber's self-driving truck made its first autonomous delivery for 50,000 cans of Budweiser beer. Amazon is trying to deliver its packages through drones. Google and Walmart are also researching on these autonomous vehicles.
The rise of drones will have an impact on shipping companies such as UPS and FedEx. UPS started the use of drone for delivery from vans. This concept was already tested by Mercedes Benz back in September of 2016. The company's goal is to have drones work off any vehicle type to make last-mile deliveries.
Key Benefits of Drone Application in Delivery Solutions
A drone can offer many advantages, not only in term of economic prospective savings but also environmental benefits as they are using less fuel consumption and reduce noise pollution. There are endless numbers of areas where drones technologies can be applied to which benefits mankind and their societies.
Drones companies have invested substantially in research to develop the technologies that ensure safe operations and good applications. Their application in disaster relief situations are making a tremendous progress with great potential.
Drone Usage in Humanitarian Sector
Drones are increasingly becoming the leader in humanitarian technology innovation. The drones most widely used in the humanitarian sector are used for delivery of the essential emergency supplies to areas that are without road access. It is also helpful to operate in disaster areas where human life can be put into danger while performing the tasks. Drones are sent to help in the situations and has proven to be effective and are currently widely used in humanitarian responses around the world.
Humanitarian logistics is emerging as its own discipline within supply chain and logistics management. Humanitarian logistics involves in mobilizing people, resources, skills, and knowledge to help vulnerable people affected by natural disasters and complex emergencies.
Revolutionizing Delivery Drone Applications
Recently, a UK company known as Windhorse Aerospace developed an edible drone known as the "Pouncer". This edible drone shall be produced in various weights to meet several requirements. It was created to be able to deploy food and medical supplies which also allows itself to be consumed along with its goods on board. This way there shall be no wastage of all materials which was used to build the edible drone. The edible drone flies by itself without external control and the delivery drop zone is at least 35Km away from the launch point without putting aircraft or aircrew at any risk. Therefore, it is without question that the edible drone to be the best, fastest, safest and economical way to send humanitarian aids without having the fear of any casualties or supplies wastage.
It was built to be able to self-navigate and has a 3m wingspan containing compartments that can be filled with 50kg of vacuum-packed food, water and medical supplies. Its promising features will be a very useful mode of transportation to be considered in making delivery directly to people that are stuck in a disaster zones.
The development of the edible drone began with an intention to address the need for a fast responsive vehicle to deliver food aid into remote countries that are difficult to access and with infrastructures that has been damaged and broken.
For instance, in a combat zones such as in Syria, the "Pouncer" can be considered as a more effective mode of transportation to be used instead of the current delivery method using parachuted air drop, which poses problems such as not being able to guarantee where the goods will land or will it ever reach the designated location.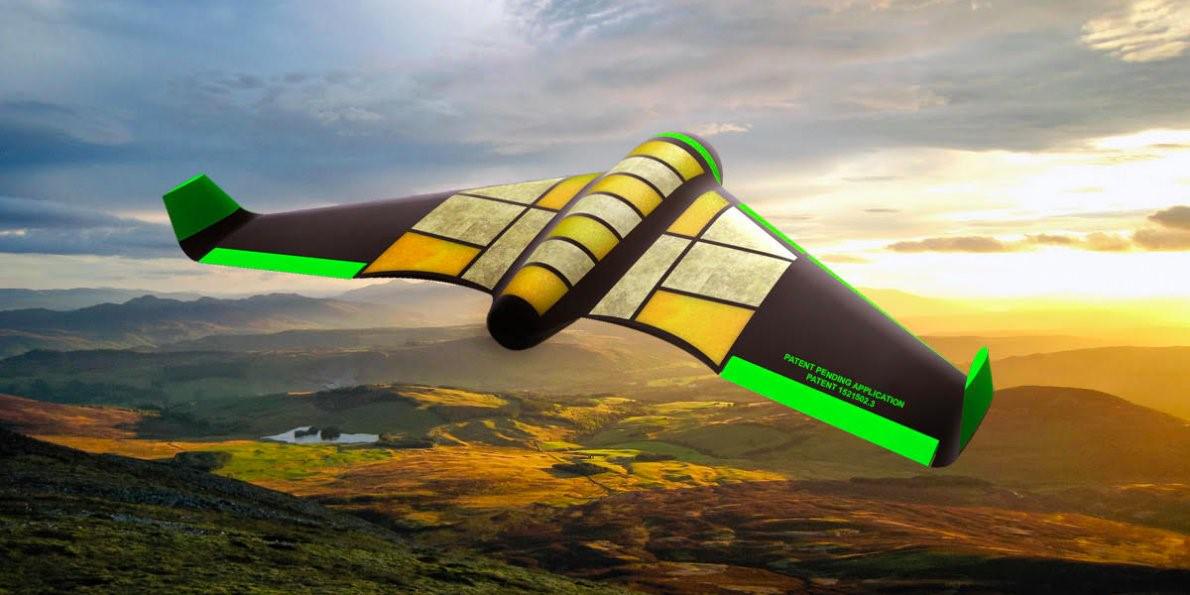 According to the founder of the edible drone, each edible drone is sufficient to feed approximately 80 people daily, which can also potentially deliver supplies to more than 7,000 people. The drones can be launched from a military aircraft base site within the first hours of a disaster. This astounding edible drone could deliver humanitarian aid to those in need within 7m of the intended location, and this is an advantage over airdrops.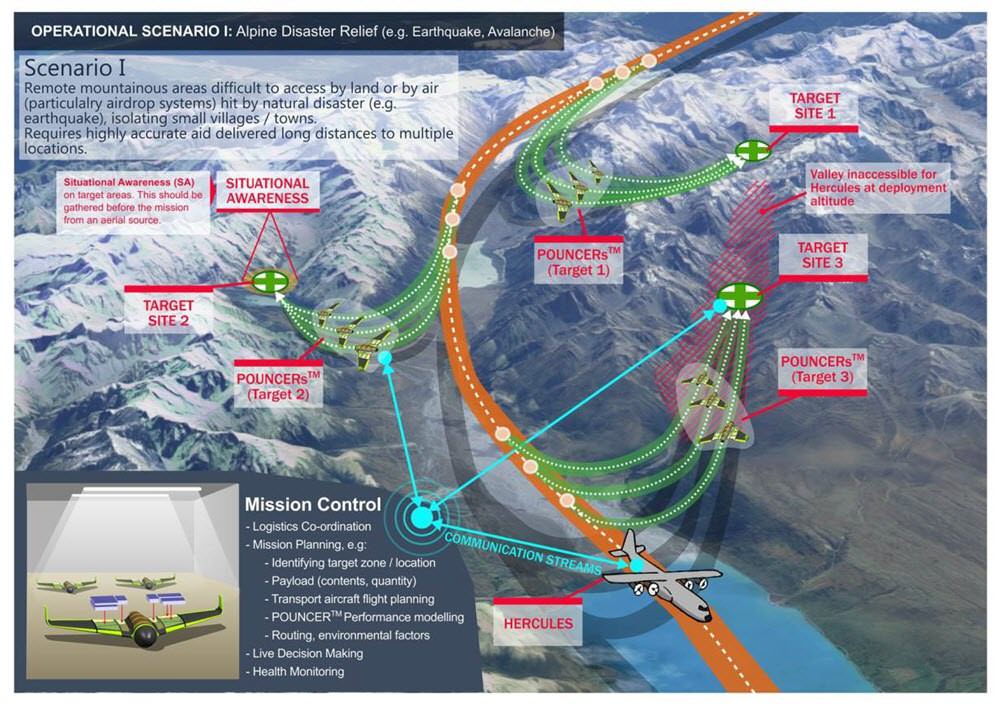 During any disaster or conflicts, it is expected that access to those affected zones would be restricted due to the loss or damage of infrastructure and other dangers, therefore traditional methods of deploying aid can be ineffective and that food drops are often inaccurate. In addition, the drone company is exploring to simplify the assembly of the drones so as to be more user-friendly. With the largest frame aimed to be costed under 100 euros, drones are set to be made more affordable. Therefore, one is looking at a revolutionary development of drones that may ultimately meet the demands of the society which is more economical but yet multi-functional.
Conclusion
In current world situation, it is crucial that aid deliveries are to be promptly provided as time is vital when it comes to saving lives in the midst of all the disasters and calamities. The edible drones will also be able to provide solutions that saves time, money and lives. In return, more aid supplies can be rendered with minimal wastages. With a suitable and efficient delivery mode and the appropriate drone, it will greatly minimize wastages. As such, more victims will be able to reap the benefits from the increase of deployments without utilizing more costs. Not only are drones a great way to meet the demand of the affected areas' in term of food and medical supplies, they are also equally cost-effective.
---
References:
Moussa, Isabelle (2017) "Ten Supply Chain Trends for 2017". Accessed from http://www.logisticsminded.com/10-supply-chain-trends-for-2017.
Winhorse Aerospace (2017). Accessed from http://www.windhorse.aero/article.php/5 /windhorse-aerospace-the-pouncer-drone
Winhorse Aerospace (2017). Accessed from http://www.windhorse.aero/article.php /42/pouncer-a-multi-use-adaptable-platform
Winhorse Aerospace (2017). Accessed from http://www.windhorse.aero/section.php /11/1/scenarios