The rapid growth of emerging technological innovations is molding the future of the global maritime industry to its next stage of challenges. For instance, we are no longer talking about engineering feats, building bigger and better vessels, infrastructures and creating deeper wharfs. What we are looking at now is the integration of existing IT assets, such as Cloud, mobility, Internet of things, Data analytics and Automation with systems on board vessels and ashore that drive efficiencies, improve operations and create savings across all organizations and business in the maritime sector.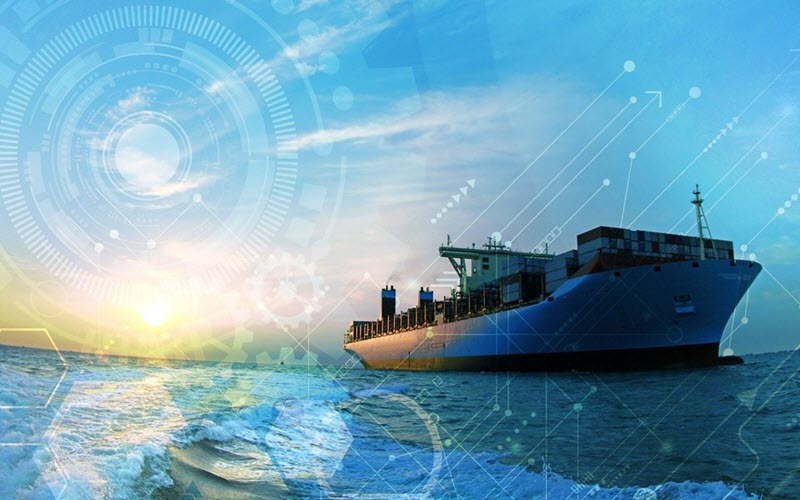 Fire Fighting Robots
In this new generation, robots are adding a new magnitude to the modern world with its presence and efficiency while simultaneously cutting cost and mitigating safety concerns. Many industries around the world including shipping companies have recognized its significance and started showing much interest on their usage. One such introduction that has fascinated and attracted everyone's attention would be the Shipboard Autonomous Fire Fighting Robots (SAFFiR) created by the Naval Research Laboratory in collaboration with the Virginia Tech and other US universities. The objective of SAFFiR is to develop a human-centric autonomous system that helps to extinguish fires at the early stages before they become catastrophic.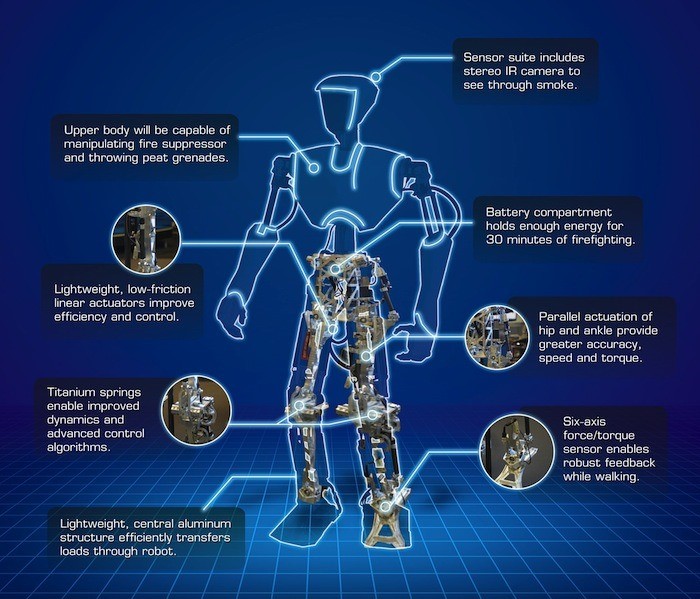 The characteristics of the robot are as follows:
• Weight: 140 lbs
• Height: 5 feet 10 inches
• Degrees of freedom: 33
• Vision System: Standard stereo, laser, stereo thermal imaging
• Heavy duty gripper for hose holding in extreme conditions.
• Water proof and thermal resistant suit to avoid short circuits or overheating.
At present, SAFFiR can walk towards a sailor, stop, turn, locate the heat source of a fire behind a door, and (once the door opened) take a hose and blast the flames with water, all without falling or stopping. The concept of the futuristic autonomous firefighting humanoid robot is to aid human fire fighters and not replace them in firefighting operations, controlling damage and carrying out inspections on board the vessels. It is still in the developing phase but poised to be an effective solution to fires on board once the modifications are concluded for seamless movements around the curves and edges of the ship. Aim is to achieve a better walking and wall crawling spider SAFFiR to fight fires.
Autonomous Ships
Self-driving cars, buses and trucks will soon be accompanied by fleets of autonomous cargo ships which are known as "ghost ships" that will navigate thru the world's ocean using artificial intelligence. Automated ships are the next generation vessels with no crew members onboard which will be commanded from a shore operating center, where shore masters and engineers will be monitoring and controlling their navigation and performance through detectors, sensors, high-resolution cameras and advanced satellite communication systems.
Accidents in the maritime industry are very common, for eg ; offshore oil mishaps, tug boat accidents, collisions, grounding, fires, cargo hauling accidents, electrical accidents, assaults caused by stress, drugs, alcohol, slips and falls, man overboard, compressed air accidents and more. Ultimately all these occurrences and accidents voices down to human error. Hence to end all these causalities and challenges in the industry, Yara Birkeland, Norwegian company is constructing the world's first autonomous cargo ship. She will set to sail on her maiden voyage in 2018, delivering goods within Norwegian towns as a manned vessel. Expected to move into remote operation in 2019 and carry out fully autonomous operations in 2020.
Norway is not alone in getting technology into the marine market. Japanese shipping organizations, Mitsui OSK Lines, Nippon Yusen and many other ship building firms are also pumping in funds in hundreds of millions of dollars to develop this technology within the next decade. If everything goes well as planned NYK will trial run their Autonomous containership in the Pacific Ocean in 2019.
On the other side of the world, United Kingdom Rolls Royce have taken the lead with their own creation of remotely operated local vessel that will be launched by 2020. By 2025 a remotely operated autonomous vessel in international waters and an autonomous unmanned ocean-going vessel by 2035. Rolls Royce and Google signed the partnership deal to provide smarter and self-learning ships. Google's Cloud Machine Learning Engine will train Rolls-Royce's sensors to automatically detect, identify, and track objects on the surface of the ocean. With all these latest implementation company's vision of a fully autonomous ship setting sail by 2020 is a step closer to reality.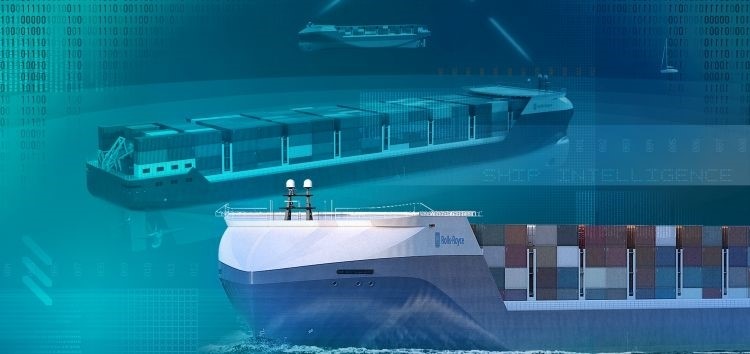 Robotics in the maritime industry is a fast-developing phenomenon, there is still a long way before these robots replace human counterparts. The fear that robots will conquer and completely replace human beings in tasks being faster, more accurate, no concerns pertaining to safety and do not get tired still exist within many. However, the human workforce of the maritime sector can be rest assured that these robots are not being developed as a replacement to the labour force but merely, as an aid to them to cope with the ever-expanding industry.
Drones
Another leading revolution in the marine sphere is drone innovation. Although the use of drones in the marine sector is not new but the range of applications for drones in the marine environment have expanded drastically into exploration, environmental monitoring and intervention which has rapidly increased the value of the industry. Deploying high definition and affordable camera-equipped drones enables researchers and surveyors to capture more accurate evaluation of infrastructures and reliable images/data in a safer and effective way. Especially identifying substantial corrosion, significant deformation, fractures, damage, or other structural deterioration can be concluded at a fraction of a time and cost-effectively.
Another key advantage of using drones for cargo tank inspection, risk of damage to the coating is eliminated. Overall the usage of drones in the maritime industry cuts cost, reduce human risk factor and saves times beyond question. Many big shipping industries like DNV- GL, Lloyds Register, Maersk, Walmart, Amazon and DHL have transformed their existing operations and logistics movements by embracing drone technology.
Glimpse of the miracles, drones have delivered to maritime environment:
• January this year, European Maritime Safety Agency (EMSA) issued the largest maritime drone contact, valued at Euro 67 million to support border control activities, search- and-rescue operations, and monitoring pollution levels.
• AkzoNobel, a Netherlands-based producer of specialty chemicals signed a partnership with Drones Ops and Oil/Gas tanker operator Barrier Group to develop a drone capable of remote inspection of enclosed spaces which are difficult to access on board vessels.
• June 2017, Maersk did their first inspection using drones of Gryphon Alpha's four storey tall cargo tanks successfully and safely.
• Last year in UK, Amazon Prime Air's first autonomous drone took 13 minutes to deliver the parcel to the customer from the time the order was placed by a "click" of a button. A patent has been awarded to Amazon, next project assignment to establish a giant floating warehouse where small drones will travel to-and-fro on their deliveries.

• Singapore MPA is working on an acceptance for the usage of aerial drones in ship's survey. Locally registered vessels will be given priority on the usage by first Quarter of 2018 once all formalities are concluded.
• DHL 's introduction of Tilt rotor parcelcopter "Paketkopter" did more than 100 deliveries of medicines and small parcels at a remote part of Bavarian Apls through wind and snow between two villages that was within yodeling distance.
Drone usage in the Marine Logistics sector both in the Outdoor (Yard Management, Last Mile Delivery) and Indoor (Inventory check/stock taking) operations has been widely recognized in lieu of its benefits as such:
• Repetitive barcode scanning operations done by drones in the warehouses at areas out of reach to human can reduce risk of injury.
• Improves accuracy of inventory.
• Transport goods efficiently, cleaner and at a faster pace vs other larger supply chains.
• Traffic decongestion, fewer home delivery vehicles and less traffic.
• Customers impressed by timely deliveries.
• Enhances last mile deliveries of product's journey.
• Reach inaccessible places where the means transport encounter difficulties to access.
• Accelerates growth of online retail sales, as customer are enticed by the fast and shipping factors.
• Live Streaming of events, requires less efforts to take photos and videos.
Conclusion
Digitalization and de-carbonization are magic words to focus on for the coming decade in the maritime industry. Over the years, we have seen Megaships outsizing older models, evolving technologies boosting efficiency and adoption of green image shipping in the industry. In that case what does the future hold for shipping? Obviously, the future is notoriously hard to predict and a straight answer is far from easy to give.
Shipping will continue to maintain its significant presence in the world economy. Industry wise, the vessels, the infrastructure, and the systems are open to more substantial revolutions with the new technological innovations. Apart from the current challenges and struggles pertaining to softening economy, oversupply of tonnages, depressed freight rates, elevated bunker prices and etc, today is no longer an arena for fear and pessimism, but an arena for curiosity, innovation and opportunity. Therefore, to set sail in the world of competitiveness one has to be perceptive, innovative and adaptive to changes in all aspects to attain prolonged success.
---
References:
Kelsey D. Atherton (2016) "New Sea Legs for a Robot Firefighter, SAFFiR the shipboard firefighting robot, learns to walk". Retrieved from https://www.popsci.com/navys-robot-firefighter-will-get-algorithmic-sea-legs. Accessed on 07 Dec 17.
Brian Y. Lattimer. (2015). "Robotics in Firefighting". Retrieved from https://www.popsci.com/navys-robot-firefighter-will-get-algorithmic-sea-legs. Accessed on 07 Dec 17.
Sukant Kumar. (2017). "5 Innovative Robotic Technologies for The Maritime Industry"
Retrieved from https://www.marineinsight.com/future-shipping/5-innovative-robotic-technologies-for-the-maritime-industry/
Accessed on 07 Dec 17.
MARPRO. (2017). "Autonomous ships and their impact". Retrieved from: http://www.maritimeprofessionals.net/Employment/autonomous-ships-and-their-impact-article-127.aspx. Accessed on 07 Dec 17.
David Z. Morris. (2017). "World's First Autonomous Ship to Launch in 2018"
Retrieved from http://fortune.com/2017/07/22/first-autonomous-ship-yara-birkeland/. Accessed on 07 Dec 17.
Bernard Marr. (2017). " Rolls-Royce And Google Partner To Create Smarter, Autonomous Ships Based On AI And Machine Learning". Retrieved from https://www.forbes.com/sites/bernardmarr/2017/10/23/rolls-royce-and-google-partner-to-create-smarter-autonomous-ships-based-on-ai-and-machine-learning/#7385358a6dfe. Accessed on 10 Dec 17.
MMarine. (2017). "Are drones the future of marine surveying?
Retrieved from https://www.martek-marine.com/blog/are-drones-the-future-of-marine-surveying/. Accessed on 10 Dec 17.
Atish Rajasekharan. (2016). "Amazon Airborne Warehouse Patents; Helps Drone Deliveries". Retrieved from http://www.techdipper.com/2016/12/30/amazon-airborne-warehouse-patents-helps-drone-deliveries/. Accessed on 10 Dec 17.
Tollywood Screen. (2016). "The First Official Amazon Drone Delivery Took 13 Minutes from Click to Door". Retrieved from : https://www.youtube.com/watch?v=pv6GThOjLus
Accessed on 10 Dec 17.