McKinsey & Company in 2015 reported that 80% of the goods (compared to 20% today) would be manufactured in a country different from where they would be consumed. In 2020, this prediction has proven to be accurate. There are lots of global events that have impacted supply chains in 2019 through 2020.
Nationalization and COVID-19 are stretching supply chains to their limits and companies who have flexible supply chains are quickly reacting to the new global landscape. Without robust systems and processes it is impossible to react to the daily changes in national policies. Supply chain orchestration is a key enabler to an agile, flexible supply chain and can provide a competitive edge vs your competition. At the heart of supply chain orchestration lies the control tower platform.
Importance of Supply Chain Control Tower
A supply chain orchestration platform is a digital ecosystem that unifies a company's plethora of IT systems and creates a single source of truth that enables collaboration between manufacturers, distributors and any other trading partner in the extended supply chain. By providing everyone in the ecosystem with actionable intelligence through accurate, clean, real time data the entire supply chain becomes more responsive while eliminating redundancies and improving cost efficiencies. This is accomplished through the supply chain control tower.
Crucial Considerations for Control Towers
A control tower platform will not resolve all business issues. It provides visibility to enable change. A multi-enterprise solution provides the right information to the right person at the right time and enables coordinated decision making. The four crucial considerations when building a control tower program are: People; Processes; Systems; and Data. Systems and Data encompass the application technology to enhance people and processes. The diagram below depicts the interactive coordination of these crucial considerations for supply chain orchestration.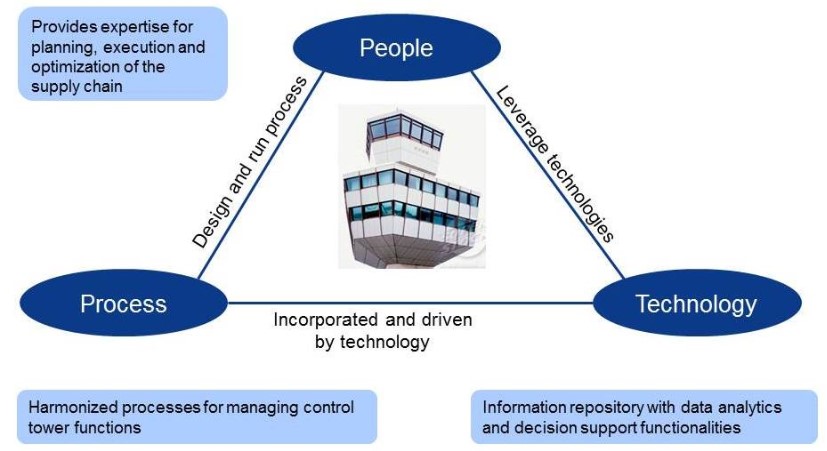 The People Consideration
The roles and responsibilities for each company need to be clearly defined to ensure the data is accurate and complete. Building trust between partners is essential prior to building any multi-enterprise network and ensure that all parties understand the objectives and are aligned.  Close multi-party integration leverages each partners' strengths, increases velocity, and optimizes end-to-end supply chain costs.
Using Supply Chain 4.0 methodology new control tower platforms are emerging that move the functions from people driven reactive control towers to predictive and autonomous multi-enterprise networks. With today's talent shortage having a control tower will enable centralization of critical employee sand leverage them regionally or globally. The quality of talent and roles within the control tower function dramatically affect the success of supply chain orchestration. They must be empowered to drive behavioural changes across multiple functions and different organizations.
The Processes Consideration
Processes includes planning, vendor selection, cost optimization and inventory reduction. All need to be mapped both upstream and downstream and optimized prior to implementation. Automating as many workflows as possible will free up a lot of human capital to strategically manage the supply chain. Leverage the technology: AI can automate any mental task that takes one second of thought and most processes consists of many one second tasks.
An organisation should focus on specific metrics or KPIs instead of trying to resolve all supply chain issues. Incorporating analytics, and process orchestration into your control tower processes would add more business value than focusing on end-to-end visibility. In order to develop detection and response mechanisms the data elements needed to detect and monitor them must be identified. These data element can be distributed across the multiple companies within the supply chain. Collaboration and defined responsibilities are needed to enable efficient and effective KPI management.
The Systems Consideration
The systems enable a continuous flow of real time data. Coupled with data analytics supply chain leaders can quickly make data driven decisions. When most companies start implementing supply chain orchestration the focus on "end-to end" visibility.
There have been varying levels of success with this approach and it leaves a lot of companies with an expensive, complex system that doesn't meet their business needs. The control tower needs to orchestrate all supply chain activities utilizing data from multiple sources. A company's ERP system has a lot of data, but an effective network can capture global events, weather reports, traffic updates, social media, and customer behaviour. The analytics engine uses all data sources to perform complex simulations that unlock the hidden potential in the network.
With the advancement in machine learning the newer platforms on the market can be predictive with a goal of being autonomous.  Autonomous supply chain orchestration is not a reality today, but many companies are focusing on this technology. Creating an implementation roadmap based on priority will allow for a controlled release that provides the quickest or greatest return on investment. The approach should be phased and not a big bang.  This allows the company to implement the proof of concept to ensure that they are achieving the desired result within a controlled environment.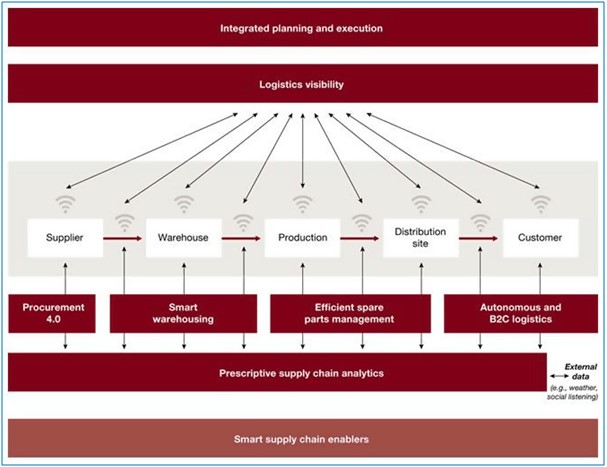 The Data Consideration
High quality external data feeds and high-quality internal data quality are key enablers to supply chain orchestration. Without real-time, accurate and complete data the control tower will fail.  If there is no data exchanged, consolidated, and analyzed, then real-time, effective business decisions are not possible.
Manually capturing the data needed to manage and monitor your supply chain is not sustainable. The processes should be on a digital platform that automatically captures the needed data and pushes it through the analytics engine of the platform. This allows continuous monitoring and real time insights on potential improvement initiatives. 
Multi-enterprise networks enable faster supply chains with predictive analytics, increase flexibility with real time planning and more efficient through automation of both the physical distribution and digital supply chain twin.
With more automation the data will be more granular allowing companies to focus on innovate distribution techniques and customer micro-segmentation. All of this is achieved with more accurate, real time data that focuses on end-to-end transparency within the entire network from the first supplier to final customer delivery. This cannot be emphasized enough.  Data is the key to success!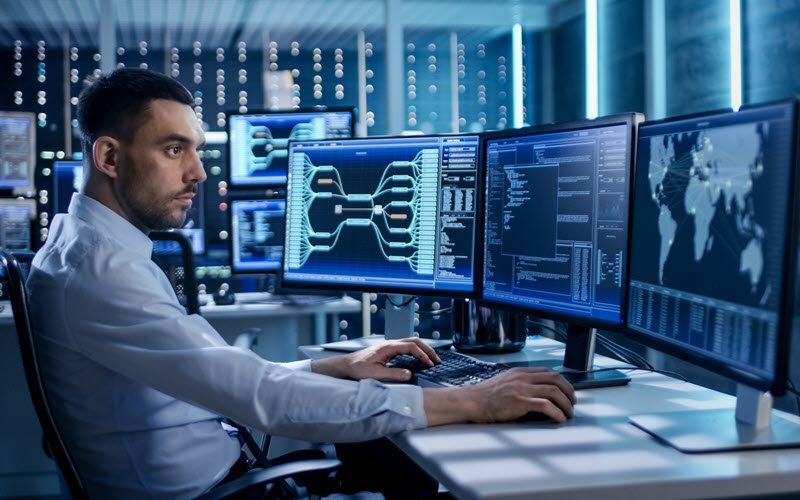 Continuous Improvement
After the solution is implemented and the business has adapted its' processes the value creation can begin. Using the insights created, supply chain leaders can drive cost and inefficiencies out of the network and create and agile, cost efficient network that focuses on customers, not internal processes. When starting the process of supply chain orchestration, it is important to understand what value you want to create and how you will measure it. There is no out of the box solution that will work for all companies and it is up to the leaders to determine the best fit for their needs.
Conclusion
It is important to link the business needs with the control tower modules and level of sophistication needed. This could be simple visibility, predictive analytics or complete process orchestration with an autonomous control tower. Supply chain orchestration can be very complex with very sophisticated systems, but it doesn't always need to be.  Focus on the core functions, drive the optimum value, and evolve through multiple years. This approach will ensure that changes can be quick and measurable, and the value creation can begin within the first year.
---
References
Andrew Ng. (2016). "What Artificial Intelligence Can and Can't Do Right Now". Retrieved from https://hbr.org/2016/11/what-artificial-intelligence-can-and-cant-do-right-now, accessed on 29/04/2020.
Daniel Lim Bangzheng, GDSCM. (2020). "Orchestrating the Supply Chain Platforms". Retrieved from SIPMM: https://sipmm.edu.sg/orchestrating-supply-chain-platforms/, accessed on 13/03/2020.
Mickie Foong Mee Keat, ADLSM. (2019). "Integrated Digital Technology for an Agile Supply Chain". Retrieved from SIPMM: https://sipmm.edu.sg/integrated-digital-technology-agile-supply-chain/, accessed on 13/03/2020.
Supply Chain 247. (2019). "5 Ways Businesses Benefit From Supply Chain Orchestration". Retrieved from https://www.supplychain247.com/article/5_ways_businesses_benefit_from_supply_chain_orchestration/take_supply_chain, accessed on 13/03/2020.