Fifteen years ago, the supply chain leader in most companies held a title such as "vice president of logistics." It was a largely functional role that relied on technical proficiency in discrete areas: knowledge of shipping routes, familiarity with warehousing equipment and distribution center locations and footprints, and a solid grasp of freight rates and fuel costs. He reported to the chief operating officer or chief financial officer, had few prospects of advancing further, and had no exposure to the executive committee. The way companies need to think of the modern supply chain executive has changed dramatically.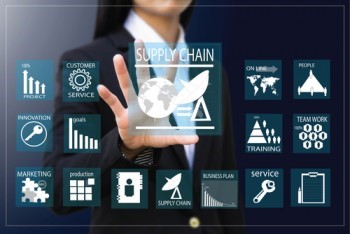 Today, the need goes well beyond functional expertise. Supply chain executives still need to be experts at managing supply chain functions such as transportation, warehousing, inventory management, and production planning. But the supply chain process extends end-to-end within the firm and even outside the firm, including the relationships with suppliers and customers on a global basis.
Leading firms now see the supply chain functional leader as the necessary executive to coordinate the end-to-end supply chain process, even though he or she does not control it all. The battle for top supply chain talent must be focused on acquiring people with process expertise, not simply functional competence. The mental shift to supply chain-as-a-process leads inevitably to the shift of the role of the supply chain executive from a functional focus to process focused, and to supply chain leadership becoming part of the executive team.
Strategy 1: Adopt a demand-driven planning and business operating model based on real-time demand insights and demand shaping.
The right prediction and contingency planning tools will ensure a complete view and an effective response to risks such as suppliers going out of business, political upheaval, and natural calamities affecting manufacturing.
Companies can then adjust pricing and promotions strategies to shape demand, move additional product quickly, drive revenue growth, or further expand margins for a high-demand product with limited market supply.
The key is to have the foresight to leverage opportunities and mitigate challenging events so that your business not only survives but succeeds. An agile demand-driven supply chain requires end-to-end visibility across the business from buyers and the market to supply.
Strategy 2: Focus on total cost of ownership (TCO), not price.
One benefit of strategic sourcing is that it shifts the focus from looking only at the purchase price to understanding the total cost of owning or consuming a product or service. For significant spend areas, procurement teams at best-in-class companies are abandoning the outmoded practice of receiving multiple bids and selecting a supplier simply on price. Instead, they consider many other factors that affect the total cost of ownership. This makes good sense when you consider that acquisition costs account for only 25 to 40 percent of the total cost for most products and services. The balance (and majority) of the total comprises operating, training, maintenance, warehousing, environmental, quality, and transportation costs as well as the cost to salvage the product's value later on.
Identifying the total cost of ownership requires looking at the entire process of procuring and consuming the product or service, something that can only happen with cooperation and input from both the buyer and the seller. Best-in-class organizations do not stop there, however. They also ask suppliers and internal stakeholders the following important question: "How can we work together to reduce the total cost of ownership?"
Strategy 3: Understand the value and risks of technology.
Information technology should not be used to replace broken links in the supply chain. Processes that complement a company's Supply Chain Management (SCM) strategy must be designed first.
The right technology infrastructure can then support the strategy. Managers may be tempted to eliminate the critical human element and rely only on software to manage the supply chain.
But software cannot possibly understand a company's strategic plan, or intelligently adjust the supply chain when it fails to match customers' needs. In SCM, there is no substitute for knowledgeable, hands-on managers; technology can help provide data to make good decisions.
Strategy 4: Optimize product designs and product management for supply, manufacturing, and sustainability to accelerate profitable innovation.
Innovation is crucial for being one step ahead of the competition. But innovation doesn't exist in a vacuum. To be successful, products must be manufactured at the right cost, place, and time. Decisions made in the early cycles of product development can make or break the product.
Designs must be optimized for supply, manufacturability, and supply chain operations. All true costs to deliver must be accurately captured and analysed to maintain balance across the end-to-end business.
In addition, product innovation and competitive advantage increasingly stem from the selection and management of suppliers and technologies. If a company can manage the information, people, processes, and decisions regarding a product throughout its lifecycle, it can achieve strong results and market leadership.
There is no better way to achieve this than with seamless and clear collaboration processes across the end-to-end supply chain—from demand, the market, and customers back to manufacturing and suppliers. The ability to orchestrate this conversation across the end-to-end business and use demand-driven insights has never been more in reach. Oracle's cloud collaboration tools for supply chains help product designers innovate solutions that customers are demanding.
Strategy 5: Align your supply chain with business goals by integrating sales and operations planning with corporate business planning.
Although sales and operations planning processes provide coordination among sales, manufacturing, and distribution, there still are disconnects and gaps among finance, strategy, and operations in many companies.
One way to bridge these gaps is with integrated business planning that involves people, process, and technology elements of the business. This process integrates financial strategic budgeting and forecasting systems with operations planning and allows smart trade-off decisions to be made for the business.
The resulting marriage of end-to-end processes ensures revenue goals and budgets developed in finance are validated against a detailed, bottom-up operating plan and responsively executed. Concurrently, the strategy reconciles the operating plan against financial goals.
True integrated business planning, which is made possible with cloud technology, connects sales and operations planning processes with corporate business planning and enables companies to achieve the right balance of supply and demand, aligned with strategic business goals. It provides real-time visibility to all the key dimensions for success, such as demand, supply, product, risk, and performance, across the organization and throughout the extended supply chain.
Conclusion
As supply chains have moved from a cost focus to a customer focus and now currently to a strategic focus, the need to think strategically about the supply chain has never been more important. The success of a strategy is only as good as the company's ability to fully and properly execute it. A great supply chain strategy, linked with operational excellence, can provide success for not only the company in question but also its partners and customers.
---
References:
Dittmann, J.P. (2012). "Skills and Competencies that Supply Chain Professionals will Need". Retrieved from http://www.scmr.com, accessed 30/08/2017.
Engel, B. (2011). "10 Best Practices You Should be Doing Now". Retrieved from http://www.supplychainquarterly.com, accessed 30/08/2017.
Oliver, K., Shorten, D., Engel, H. (2004). "Supply Chain Strategy: Back to Basics". Retrieved from https://www.strategy-business.com, accessed 30/08/2017.
Slade, S. (2017). "6 Strategies for Better Supply Chain Mnagement in the Current Economy". Retrieved from https://blogs.oracle.com/scm/5-strategies-for-better-supply-chain-management-in-the-current-economy, accessed 30/08/2017.
United Parcel Service. (2005). Retrieved from https://www.ups-scs.com/solutions/white_papers/wp_supply_chain.pdf, accesed 30/08/2017.